Just Installed Video Intercom!
Intercom systems are evolving in a way that benefit tenants and managers in exceptional ways. Fixed intercoms are a tool of the past. The ButterflyMX intercom system is a product that has transformed the way that property managers maintain their properties. ButterflyMX offers state-of-the-art and dynamic ways for tenants to handle their home simply by using their smartphones. As technology becomes more and more advanced Two Blue makes every effort to keep with the times. Thus, Two Blue recently installed the ButterflyMX intercom system in a 13-unit property located in West Town and has seen how the system helps communication at the property.
Property Management Benefits
The system is easy to use and allows property managers to utilizes intercom features throughout the entire building through a user-friendly web portal. There is also a function that allows the property manager to contact anyone in the building through widespread messaging. ButterflyMX can be integrated into most existing property management systems and can update new information automatically to shrink data entry mistakes and to decrease time spent integrating new tenants. The system also promotes a new level of security for the building by tracking who comes in and out of the building by logging all entries and exits from the primary door. Lastly, ButterflyMX uses cloud based data storage to collect and store information on all building activities.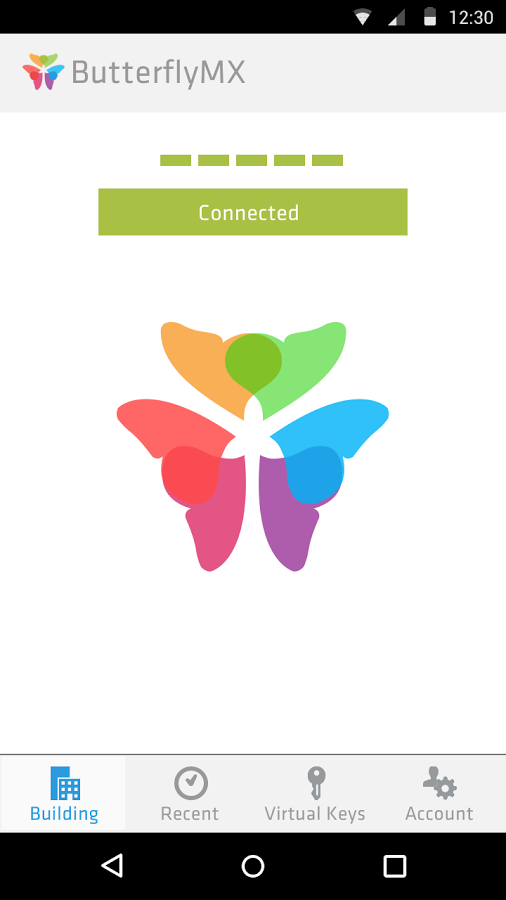 Tenant Benefits
Residents can also reap many benefits from the system. The mobile app is the control center for the tenant to completely govern access to their home. The touch screen intercom located at the front door allows visitors to contact tenants directly on their phone and allow access to the building remotely. There is also a virtual key function that allows for temporary electronic keys to be made and will expire at a given time to allow service personnel into their home. Tenants also have the ability to use multiple methods of messaging to contact visitors. Voice messages or texts can be sent to visitors even when the tenant is not home. There is also an electronic time stamp function for entries and exits from the building. Tenants can manage records of their guests as they let them in all within the mobile app. The smart phone interface allows for extremely easy communication with the front door as well as opening the door remotely.